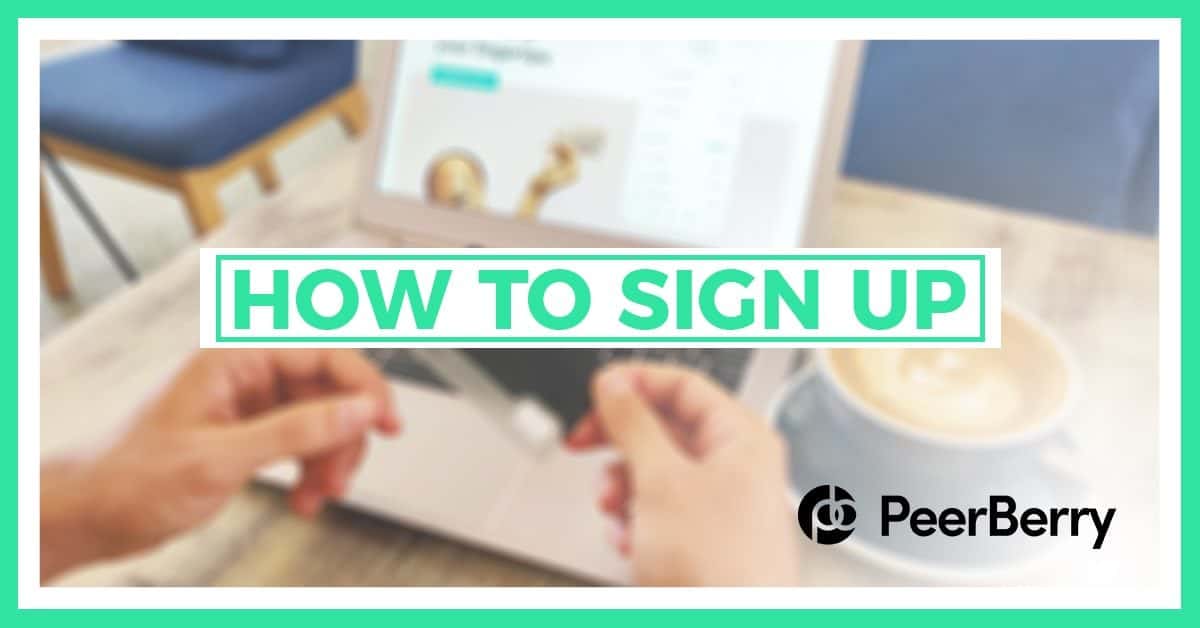 How to Sign Up on Peerberry
Are you thinking about signing up for Peerberry and earn 12% interest on your returns? In this post, I will show you how you can sign up on Peerberry in only two minutes.
Peerberry is a Latvian P2P platform with headquarters in Riga. Its main purpose is to allow investors to invest in short-term loans, meaning your investment isn't usually locked up longer than one month. I am investing on Peerberry since February 2019 and my current investment on the P2P lending platform is around €6.000. Read more about my experiences with Peerberry in my in-depth review.
Without further ado, let's get you signed in, so you can start investing on Peerberry. The sign-up process is very easy. Make sure you are over 18 years old and have a European bank account. Peerberry accepts investors from all over the world. It is advised, however, to have a European account as you can only invest on Peerberry in Euro. Transfering funds in other currencies might involve currency exchange fees.
You can open a free EUR account with Revolut, N26 or Transferwise. Have a look at other bank accounts from digital banks here.
Register
In order to create your Peerberry account, you need to fill in some contact information. Your email will be used to notify you about activities on your account. The phone number isn't currently used for anything as there is no two-factor-verification on Peerberry.
Choose your password and confirm the Privacy policy as well as Terms of Use.
Fill in more details
In the next step, you are requested to fill in some additional personal details such as your passport or ID number, your date of birth as well as your address.
Confirm the user agreement and click on sign up.
Transfer funds to Peerberry
You are almost done. Now you need to transfer funds to your Peerberry account to get started.
Transferring money to Peerberry usually takes between 1 and 3 working days. Sometimes it's also faster.
Don't forget to add your payment details, so Peerberry can allocate your investment to your account.
Peerberry doesn't yet require investors to verify their phone number, email address or identity via video chat. All you need to do is to fill out the sign-up form and transfer funds to Peerberry.
Peerberry Bonus
Peerberry currently doesn't offer new investors the possibility to get a cashback bonus upon signing up, however, Peerberry has a dedicated loyalty program that can earn you up to 1% cashback. Find out more about it here.
Peerberry is my favorite platform when it comes to short-term investments. Peerberry gives me a stable return of 12% per year with minimum time investment. I simply set up my Peerberry Auto invest and let it do the work for me. You can start investing on Peerberry from €10.
Having my money on my bank account doesn't earn me any interest but investing it on Peerberry does. If you want to do the same, sign up with on Peerberry today and become a P2P investor.
Jakub
Jakub is a Digital Nomad roaming through countries, experiencing new cultures and investing into his future. His aim is to inspire fellow travelers to follow their dreams.