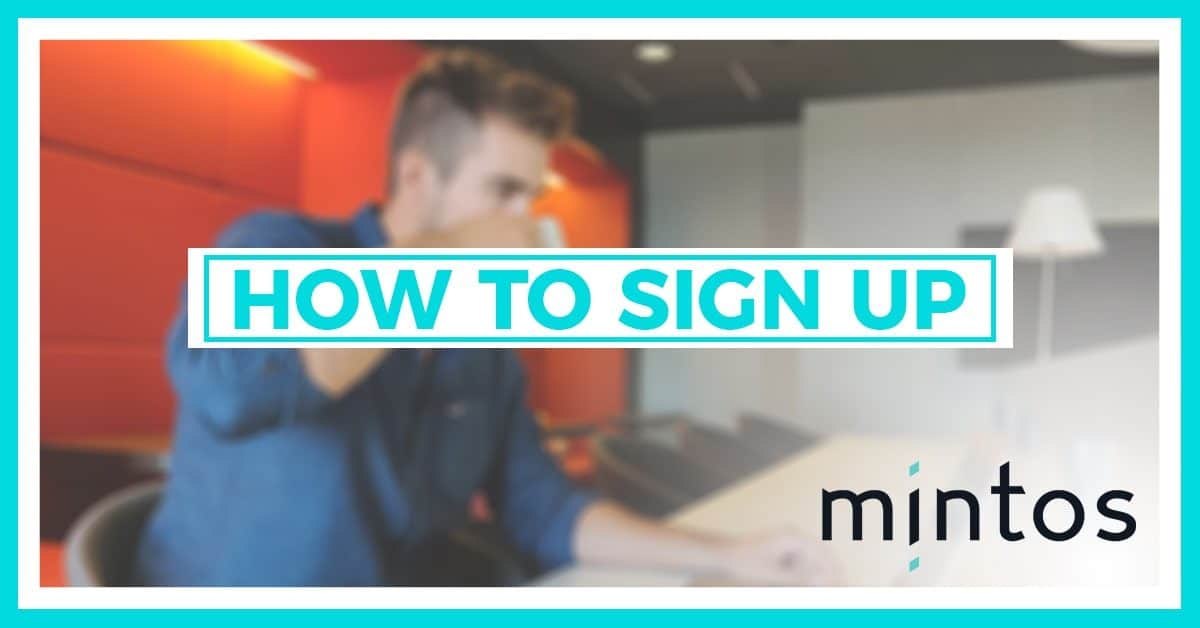 How to Sign Up on Mintos And Earn > 10% of Interest
Are you thinking about signing up on Mintos and invest into loans from over 30 countries while earning on average 12,7% of interest every year?
Mintos is a European P2P lending site, that connects investors with loan originators from all around the world. Mintos is by far the most advanced and developed P2P platform with a wide range of diversification options.
Many investors might get skeptical when signing up on a foreign investment platform. There is, however, nothing to be afraid of. In this guide, I will show you exactly step by step how you can sign up with Mintos.
I have been investing on Mintos since summer 2017 and since then invested over €10.000 with €0 loss. Before you sign up, read my Mintos review to find out whether the P2P lending site is a good fit for you.
Who can register on Mintos?
You can register on Mintos if you are over 18 years old and have a bank account in the European Union. You can also have a bank account elsewhere as the AML/CFT system is the same as in the EU. You can simply open a free bank account with Transferwise, Revolut or N26 in EUR. That way you don't have to pay any foreign exchange fees when investing on Mintos.
Requirements to sign up on Mintos:
Over 18 years

Bank account within the EU (or AML/CFT standard)
You can also sign up with your company.
If you are from the US or UK, you can't currently invest on Mintos.
Sign up on Mintos | Step by Step Guide
Did you know that signing up with my link will give you a bonus of 1% from your investment amount within 90 days from your registration? Just use my Mintos invitation code to claim your reward.
You can thank me later.
In order to sign up in Mintos you need to visit their site and click on Create an Account.
Here is a brief overview of the process:
1. Create an account with your email address
You need to be over 18 years old.
2. Verify your identity
You need your passport or national ID.
3. Deposit funds to Mintos
Transfer takes usually less than one day.
4. Start investing
Invest from €10 in one project.
Register
In the first step, you need to type in your email address. Make sure you have access to your inbox, so you can, later on, confirm your email. This email will also be used to inform you about important changes and notifications such as when you transfer funds to your Mintos account.
Fill in your details
In the next step, you will need to fill in your details, such as your name, password and residence country. If you haven't click on my sign up link, you can also use my Mintos promo code XMYZMU to claim your Mintos bonus.
Don't forget to confirm the User Agreement and sign up for the Mintos newsletter.
Start verification
After you have clicked on register, you have successfully created your Mintos account. Now you need to start the verification process.
In order to invest on European P2P lending sites, you need to send over your portrait photo together with a photo of your ID. This is mandatory for all investors, regardless if you reside in Europe or not.
You can either use your passport or your ID in order to verify yourself on Mintos. It usually doesn't take more than 5 minutes.
Declare PEP
If you have your passport or ID card ready, click on Verify to start the identity check. First, you need to declare whether you are a politically exposed person. Most users will check the No button and click on Continue.
If you want to know more about PEP, read the FAQ section on the right side of your screen.
Declare your occupation
Mintos as any other P2P lending site in Europe needs to follow certain regulations. The anti-money-laundering laws require the platforms to "know their users", that's why they ask you to declare your main source of income.
Choose your verification method
Finally, we got to the point where verify your identity and get started with investing on Mintos. You can identify via your webcam on your laptop or via your smartphone. Both options work perfectly fine.
Make sure you have a good internet connection, to get a good image of the information on your ID card. Bad internet connection might make your photos blurry and your ID unreadable – which will delay the whole process.
Choose your ID
You need to choose the country where your document was issued and pick one of the supported documents.
There is almost always the option to verify with your passport or your ID. Sometimes a driving licence is also good enough.
Proceed with the verification
In order to finish your verification on Mintos you need to take:
One portrait picture of your pretty face

One picture of your ID (you might be asked to take two photos if verifying with your ID card)

One picture with your face and your ID next to it
If you are verifying from your browser on your laptop, you might be asked to allow permissions for Camera and Microphone.
After you have finished this process you will get an email from Mintos that your identity is verified.
Mintos is very fast with their verification of users, therefore be ready to expect an email soon. As soon as you are verified you can transfer funds to Mintos and start investing.
Start investing on Mintos
Mintos is an amazing platform that allows you to create a passive income stream. There are many options and strategies on how to invest on Mintos.
From manual investing to automated strategies – I will share everything you need to know to get started with investing on Mintos in this article.
I have been investing on Mintos since summer 2017 and since then I build up a portfolio of more than €10.000. Read all my experiences in my honest Mintos review.
Last Update:
Jakub
Jakub is a Digital Nomad roaming through countries, experiencing new cultures and investing into his future. His aim is to inspire fellow travelers to follow their dreams.