Christmas Traditions In Slovakia & Czech Republic
Christmas is over and I hope you have had a great time with your family and friends. I have visited my family in Czech Republic and managed to celebrate Christmas in Austria as well as in Slovakia. Every family has different Christmas traditions. Did you know that in Czech Republic people keep the living fish in the bathtub before they prepare it for the dinner? Let me tell you some of typical traditions you can expect during the Christmas day in Slovakia and Czech Republic.
Lent
I would say that fasting is nowadays also a tradition in non-religious families during Christmas. Since I was little I have learned that on Christmas day I don't eat through the day and wait for the dinner. This has been a tradition in many families in Slovakia but also in Czech Republic.
Listening to Christmas music and decorating the Christmas tree
Turning on some Christmas carols and decorate the tree is already an annual ritual. Some families prefer to do it even before the Christmas day. The tree stays decorated until the 6th of January, the day of the Three Wise Men.
Watching Christmas tales
Especially the kids love to watch Christmas movies during the day. I think this is still a tradition although there isn't much new movies to see.
Dinner
The preparation for the Christmas dinner takes all day. Traditional food is the cabbage soup and fried carp with salad olivier.  I can remember when I was a kid, we even had the carp at home in the bathtub for about three days until Christmas. I think this tradition slowly disappears since it's connected with much work.
When the soup is cooked, carp fried and salad done (mostly around 5pm) it's time to collect all family members and sit down to the table. Many religious families pray and read some parts from the bible. The dinner starts with wafer which you serve with honey. Later on you will get the soup continued by the main dish.
[slideshow style="alt"][slideshow_item]
[/slideshow_item][slideshow_item]
[/slideshow_item][slideshow_item]
[/slideshow_item][slideshow_item]
[/slideshow_item][slideshow_item]
[/slideshow_item][slideshow_item]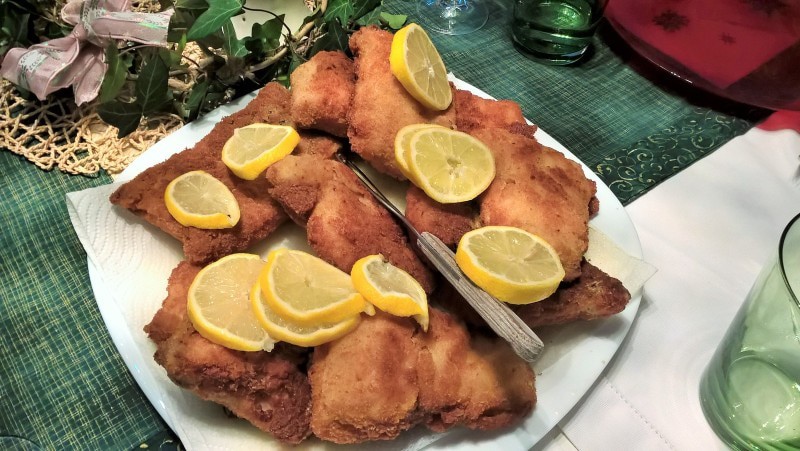 [/slideshow_item][slideshow_item]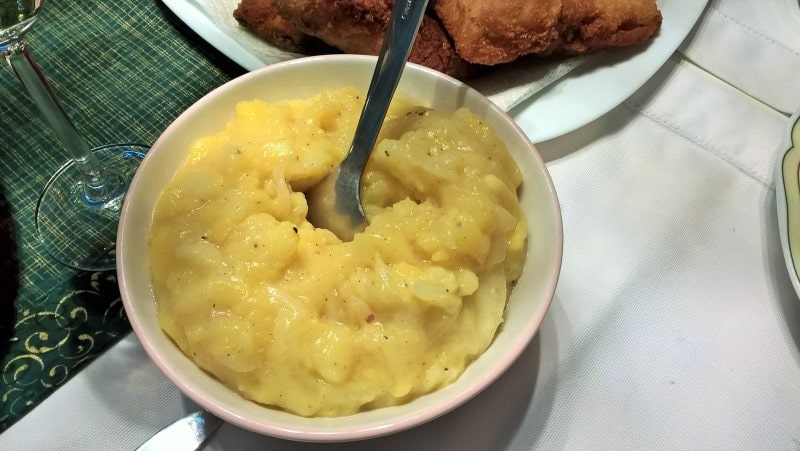 [/slideshow_item][slideshow_item]
[/slideshow_item][/slideshow]
Opening the Christmas presents
When the dinner is over, often you will hear a bell. This is the sign that Ježíšek or Ježíško (baby Jesus) came and brought gifts. One of the family members or the kids take the initiative and pass out the Christmas gifts from under the Christmas tree.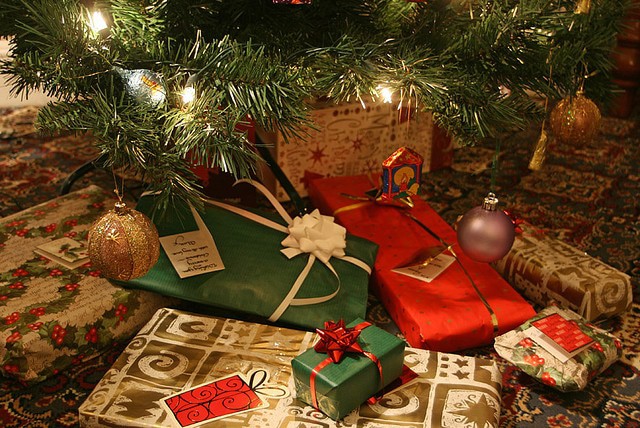 Christmas Mass
A popular tradition is attending the Christmas midnight mass. This is again a more religious tradition.
These are some of the main Christmas traditions in Slovakia and Czech Republic. I have to mention that many families have their own rituals on how to celebrate Christmas. This is just a general overview. How did you celebrate Christmas? Do you have different traditions and how do you spend the Christmas day? Let me know your thoughts in the comments :)
Last Update:
Jakub
Jakub is a Digital Nomad roaming through countries, experiencing new cultures and investing into his future. His aim is to inspire fellow travelers to follow their dreams.